One day my mother and I were at a thrift store and found this cute
cinderella cake topper.
As soon as I saw it I had to have it or I would be sorry later if I had not picked it up. A few days latter I had to make a cake for a little girl's birthday party and I was glad I picked it up. Here are the instruction for making your own Cinderella Cake
First bake an Oval
" or Round cake and frost it. If you are doing a different color of frosting on top, frost the top first and the side sides last. Then I used a tip 21 (shell border tip) and did the border. Finally I took a small amount of frosting and mixed a lot of powdered sugar in it to make it the consistency of play-doh where I could sculpt it. Then I made it the shape of pumpkins. For the Cupcakes I frosting them with the tip 1M.

I found these cute

Disney Cinderella 6 Piece Play Set
" that would work well on top of a cake!
Shared On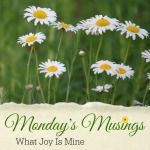 http://thethriftycouple.com/2017/03/23/thrifty-thursday-link-party-145/